Oh come amo i dettagli.
Dimostrano amore, pazienza, dedizione, e fanno davvero la differenza tra un evento mediocre e uno sensazionale.

Oh how I love details.
They demonstrate love, patience, passion, and they truly make the difference between a mediocre event and a sensational one.
Ecco a voi qualche esempio. Piccoli tocchi in grado di stupirmi. Sono in ordine sparso, il criterio per sceglierli è: felicità!
Here you are with some examples. Litte touches that make me swoon. In a random order: the choosing cryteria was: happyness!
Cupcakes: c'è qualcosa di più felice?
Cupcakes: is there anything happier?
Cupcake toppers di
The Small Object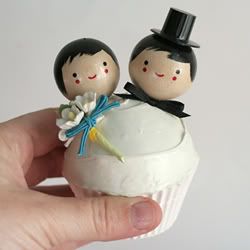 Bandierine/
flags
via
weddingbeepro
Barchette di carta da usare come contenitori, segnaposti, decorazioni.
Paper boats to be used as containers, placecards, decoration.
Via
decor8
Un nastrino legato al bicchiere da cocktail. Semplice genialità
A ribbon tied around a cocktail glass. Simple genius.
Rachel Ray magazine
via
Oncewed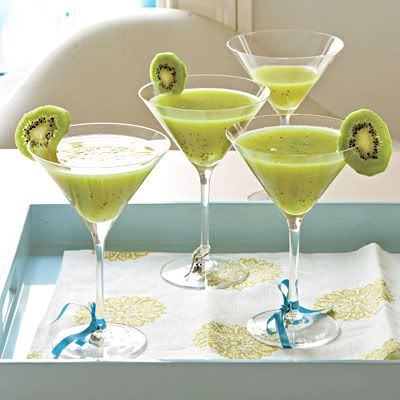 piantine come segnaposto e bomboniere
potted plants that double as placecards and favors
The treasured petal
via
weddingbeepro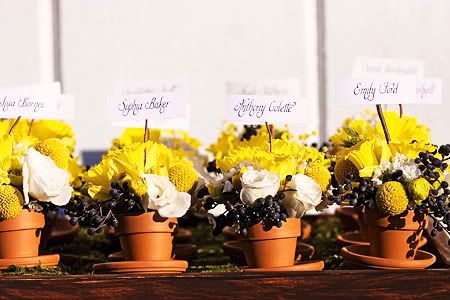 Che ne dite? Ne volete ancora?
What do you think? Want some more?
E voi che dettagli state immaginando per il vostro giorno speciale?
What about you, are you planning on any special detail for your day?